Google has announced that its Google Calendar app is now available on Apple's iPad.
The tech giant says the new app is optimized for the iPad and has a couple of features already found in Google Calendar for Android.
G Suite allows Android and iOS users alike to "Find a time" to set up meetings much faster. The feature suggest meeting times and available rooms nearby when trying to coordinate with friends or business partners.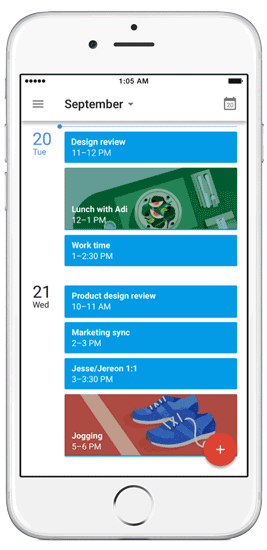 Google also brings the "Set Goals" functionality to its new iOS app. Google Calendar allows users to set a goal and the calendar schedules a time for you to stick with it. For example, if you wanted to read everyday you could tell Google how often you wanted to read and for how long and when the best time to do your reading is, such as mornings.
More updates such as the 'Today View Widget' that currently allows iPhone users to view upcoming events from the lock screen, are also part of the revamped iPad app as well.
Source: Google