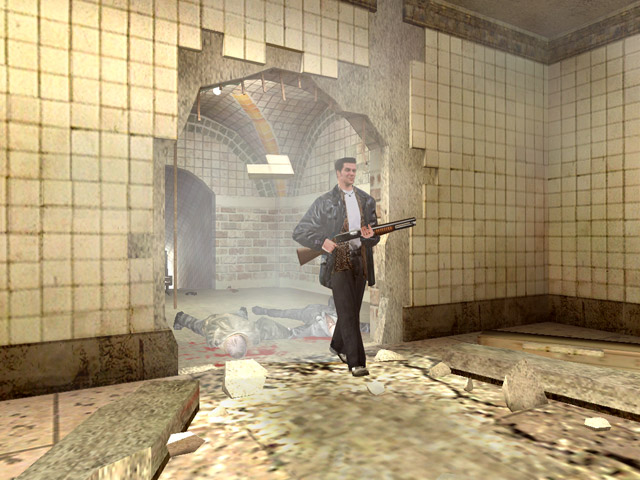 If Grand Theft Auto 3 wasn't enough for your ten-year-old console game needs, Max Payne is headed to mobile devices this month courtesy of Rockstar Games. Originally created by the great Remedy Entertainment in 2001, the run-and-gun platformer introduced the world to bullet time (though, due to The Matrix, it was never officially called that) and a snarly, arrogant meathead named Max.
Rockstar Toronto eventually brought the game to the PS2 later that year, with its neo-noir graphic novel stylings intact, and now the game is arriving on iOS and Android with updated graphics and touch-based controls. It will also have "Social Connect" and customizable controls. Support devices include iPhone 3GS, iPhone 4, iPhone 4S, iPod Touch 4, iPad 1, iPad 2 and the new iPad, with a list of supported Android devices in the coming weeks.
The iOS port will be released on April 12th, while the Android version is coming on April 26th. Let the games begin!
Source: Rockstar Games
Via: Engadget