While the PlayStation 5 won't release for more than a year, a patent published to WIPO showcases a possible design for the upcoming console.
Sony submitted the patent to the World Intellectual Property's Office (WIPO) back in May. However, WIPO approved the patent on August 13th.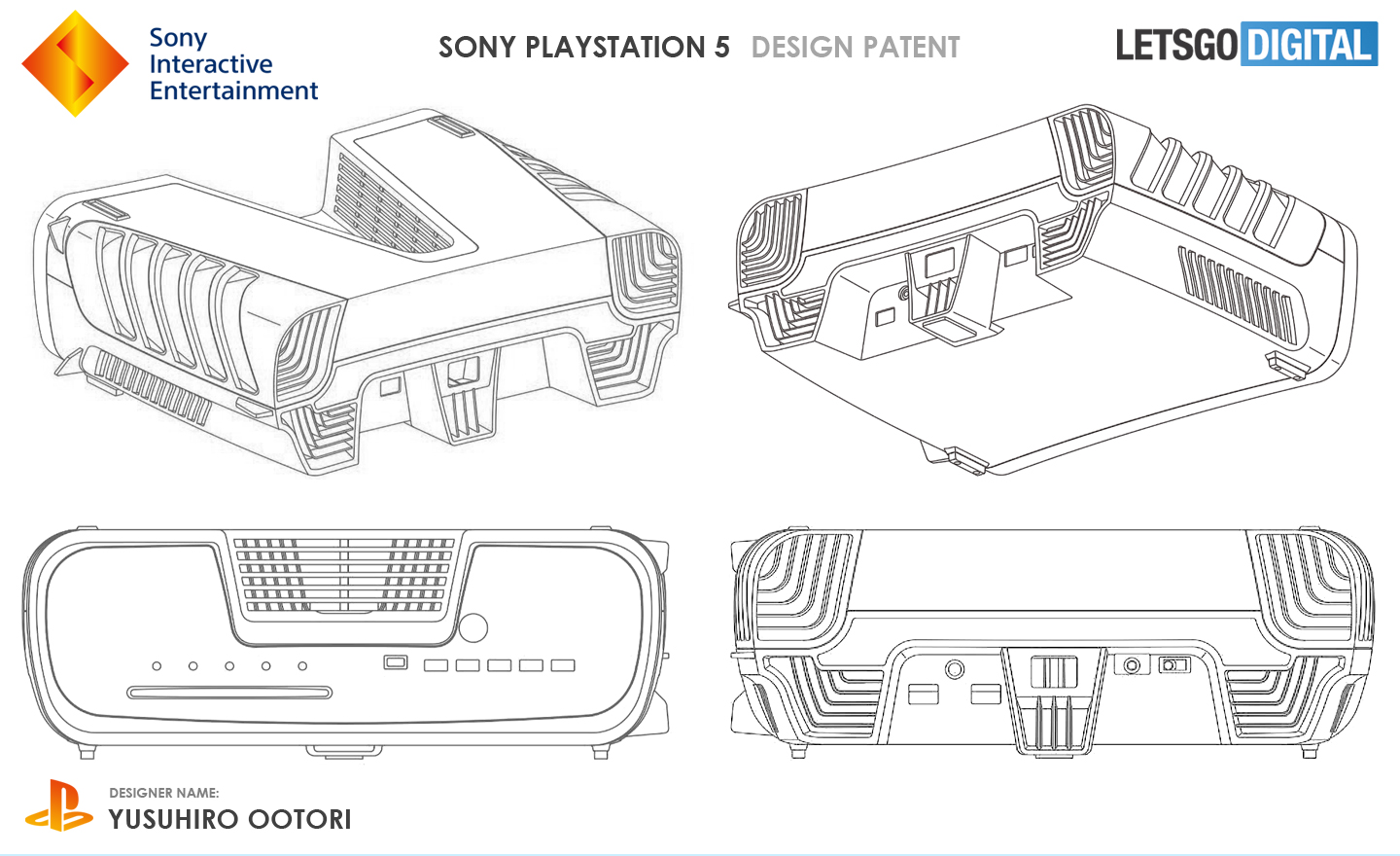 The design of the console has a V-shape, which makes sense because it's the Roman numeral for five.
The diagram also showcases USB and DualShock controllers ports. There seem to be a variety of buttons for turning on the power and another for ejecting discs. Additionally, there's a slot for discs as well.
The V-shape features ribbed sides and edges that appears to be a rather intense looking ventilation system.
Not all patents come to fruition, so it's possible the final version of the PS5 may look nothing like this.
The PS5 will likely release during 2020's holiday season.
Source: LetsGoDigital